Posted by

G. Suggs Insurance Agency, Inc.

on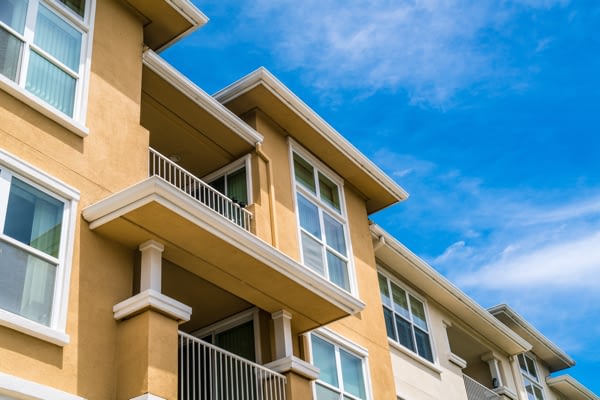 Hello, everyone. We just ran into a serious claims issue regarding our client's condo insurance policy. In a nutshell, our client experienced a fire and suffered significant damage to his condo unit. When the insurance adjuster met with the condo association to coordinate the repairs, it was determined that our client was underinsured by about $25,000. That's a problem!
Although the insured value of the interior structure was low, the policy limit for our client's contents was very adequate. Luckily, he was able to use some of the excess content coverage toward rebuilding the unit and was able to get it back into shape. Since then, we have reviewed all of our condo policies and are in the process of getting them in good order.
After talking with our clients, there seems to be a lot of confusion on how condo policies work.
Insuring condos requires careful coordination between the unit owner and the condominium association. In general, the condo association will have a master policy that covers all of the exterior features of the structure (roofing, siding, and mechanicals located inside the walls). The unit owner's policy is designed to insure the interior structure, plus the owner's contents. The interior structure typically includes attached items like sheetrock, flooring, cabinets, bathroom fixtures, and so on.
Here is the tricky part—not all condo associations are alike. Some association policies include coverage for the interior and exterior structures. In other cases, some associations won't cover the plumbing and wiring inside your condo walls. A document called the association bylaws dictates who is responsible for insuring what and spells out how the condo association's policy and the unit owner's policy coordinate in the event of an insurance claim.
We came up with some suggestions that will help properly set up condo insurance:
Get a copy of the bylaws to your insurance agency.
With this, your agent can help you determine who is responsible for insuring the exterior, the interior, and your contents.
Ask your realtor or construction professional for their opinion on the cost to rebuild the interior unit.
This is a step to take if you are responsible for insuring all of the interior structure, including sheetrock, cabinets, countertops, etc. Our agency can also help with a replacement cost evaluation.
Determine the value of your contents.
In addition to insuring the interior structure of your unit, your policy is also designed to cover your belongings. This includes everything from furniture, electronics, clothing, and any special items you may own. Your insurance agent should be able to provide an inventory sheet you can use to value your contents. You can also go online and look up "home contents calculator" to help determine the value of your possessions.
Hopefully we don't have another condo client to experience a fire, but if so, we sincerely want to make sure their insurance is set up properly!
If you have any questions about condo insurance or any of your other insurance policies, please contact the G. Suggs Insurance office at 919-875-8889.
Filed Under: Greg's Blog, Home Insurance
|
Tagged With: condo insurance