Posted by

G. Suggs Insurance Agency, Inc.

on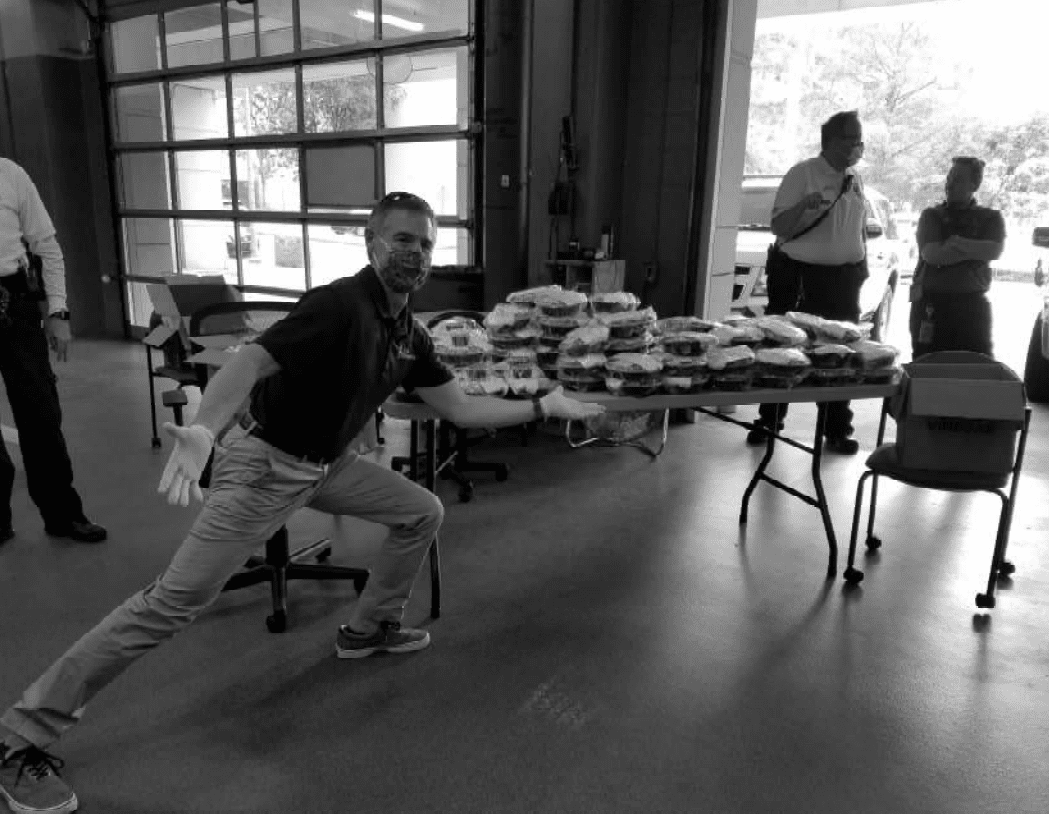 On Friday, June 5th, Greg Suggs Insurance Inc. teamed up with Som's Cafe to deliver 100 meals to the Wake County EMS station as part of the Erie Agents Giving Back Project.
There's no way we can thank the hard workers on the EMS team enough for keeping us safe, especially during the COVID 19 pandemic. The meals were just a small way to say "thank you", and it was awesome to see how appreciative the great people at Wake County EMS were for the gesture. We are proud to be able to help out.
Now let me be clear: these weren't 100 bologna sandwiches we gave out. Lance and Ashley from Som's Cafe in Raleigh went all out and provided 30 spaghetti and jumbo angus meatballs with housemade marinara meals, 30 grilled chicken breast and vegetable rice bowls with ginger soy marinade, 30 sausage/broccoli five-cheese tortellini with basil cream sauce meals, and ten mediterranean salads with grilled chicken. Now that's some good eatin'!
G. Suggs Insurance was especially excited to do this charity because not only were we able to give meals to the diligent frontline workers at Wake County EMS, but we were also able to provide some business for Som's Cafe. These are challenging times for small businesses. I encourage anyone reading this to support local restaurants by dining at a safe distance, ordering takeout, or buying a giftcard. And if you ever need a quality coffee or bite to eat in the Crabtree Valley area, check out Som's!
I also wanted to give a shout out to Erie Insurance. Erie has given a $2.2 million boost to local agents' giving efforts as part of the Erie Agents Giving Back Project. They have also provided some financial relief for car insurance policyholders during COVID 19. You can learn more about the Erie Agents Giving Back Project here.